The UnderTaker

The Undertaker is the legendary superstar, who wrestles in the SmackDown franchise of WWE. He's the one of the oldest wrestling superstar in the history of modern professional wrestling, after the likes of Hulk Hogan, Andre the Giant. He's is the only person who has never lost at Wrestlemania, the grandest stage of WWE. The Undertaker has held all the possible titles in the WWE franchise, and is surely to be a future Hall Of Fame.

Standing at 6 foot and 7 inches tall and weighing 283 pounds, he's one of the most dominating wrestlers in the sports entertainment.

He carries a basic character of an undertaker, who buries the soul of the opponent by defeating him, and is shown to possess super natural powers. Inside the squared circle, the undertaker uses all types of wrestling maneuvers which are in amazement to a spectator.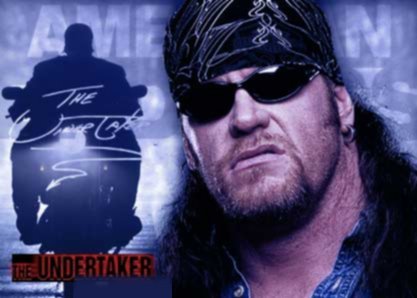 Achievements

* USWA Unified World Heavyweight Championship (1989)
* WWF Champion (1991, 1997, 1999, 2001, 2002)
* World Heavyweight Championship (2007,2008)
* Wrestlemania Record (16 wins, 0 losses)
* Royal Rumble winner (2007)
* WWE Tag Team Champions (1997, 1999, 2002)

Real Name: Mark Callaway
Nickname: The Undertaker, Master Of Pain
Birthday: 03/24/1965
Wrestling Debut: 1989
Height: 6' 10"
Weight: 320 lbs
Signature Moves: The Last Ride, Chokeslam, Tombstone Piledriver.
Championships: 4x WWE World Champion
Finishing Move:
The Heartpunch (WCW)
Iron Claw (pre-1995)
Tombstone Piledriver
Chokeslam from Hell
Last Ride Power Bomb
Triangle Choke Hold
Undertaker video