Pre WWE Career (1992-1995)

JBL was trained by Brad Rheingans, and he wrestled in the Global Wrestling Federation (GWF) in Texas, where he won the tag team championship. He also became the NWA North American Heavyweight Championship in 1995.

WWE Career (1996-Present)

He debuted in WWE in the year 1996, and formed a tag team group named "The New Blackjacks" along with partner Barry Windham. They represented an outlook of cowboys. But the group didn't lasted too long as in 1997, due to Barry Windham's injuries, JBL became a solo competitor named "Blackjack Bradshaw".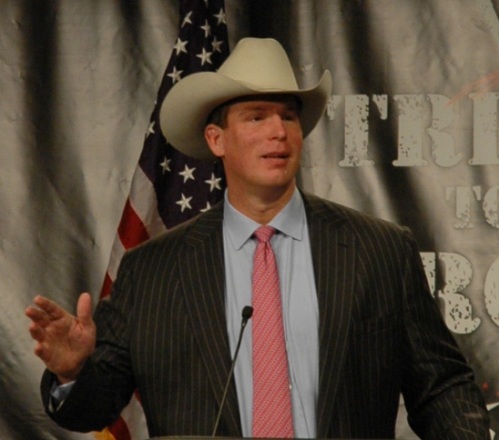 In 1998, he formed a group named Acolytes Protection Agency, along with Farooq, which earlier joined the Undertaker's Ministry of Darkness. But they group eventually faded away from the ministry. They formed their own group (APA), a cigar smoking, bounty hunters, who will do anything for money, with a motto of "Because we need beer money." They organized locker room bets between wrestlers and played porker. During this era they became WWE Tag Team Championship thrice.

In October 2001, JBL became the WWE European Champion, which started his reign as a single competitor. In 2002, JBL won the WWE Hardcore Championship seventeen times.

In 2003, JBL reunited with Farooq to form APA again, and supported a new hair look and slim figure. After Farooq retired from WWE, JBL adopted his present millionaire look, where he depicted himself as a successful millionaire from New York City. In 2004 he defeated the reigning WWE Champion Eddie Guerrero at the Great American Bash and maintained his title reign for almost an year, and defeated the likes of Undertaker, Rey Mysterio, Eddie Guerrero, Booker T.

In 2005, JBL formed another group named "The cabinet", his members included Orlando Jordon (who became the WWE United Sates Champion) his ""Chief of Staff", Basham Brothers, called "Co-secretaries of Defence", and Amy Webber, JBL's image consultant.

At Wrestlemania 21, he eventually lost the WWE Championship to John Cena, after a reign of 280 days. After this, he feuded with Rey Mysterio, Boogeyman, Bobby Lashley. He ultimately wrestled Rey Mysterio, where the loser has to retire. JBL lost the match, and became a commentator in Smackdown.

In 2007, during a match between randy Orton and Chris Jericho at Armageddon 2007, JBL made a surprise attack on Jericho and announced his return to the ring. Then he feuded with Finlay, and defeated John Cena in New York parking lot match. JBL also wrestled in the Championship scramble match at Unforgiven 2008, but lost. He is scheduled to meet Batista at No Mercy 2008, for the number one contender-ship for the World heavyweight Championship.

Achievements

• WWE European Championship (1 time)
• WWE Tag Team Championship (3 times)
• WWE Championship (1 time)
• WWE Hardcore Championship (17 times)
• WWE United States Championship (1 time)


Other Media

JBL also hosts a weekend radio program, at Talk Radio Network, in which he discusses his political views. JBL is also employed by Northeast Securities as Senior Vice President Image courtesy : http://content6.flixster.com/photo/10/44/31/10443160_tml.jpg